JST connectors are commonly used to connect wires and cables in electronic devices. JST stands for Japan Solderless Terminal, the company that originally developed and manufactured these connectors.
When using JST connector with lithium polymer battery, reverse battery protection is important. This is because JST connectors are not specifically designed for use with lithium polymer battery, and there is no industry standard for polarity.
To ensure safety, all of our meshtastic products' lithium polymer battery connectors come with reverse battery protection.
There are only two possible polarities for the 2-Pin JST Connector. Lithium Polymer Battery Manufacturers usually call them positive connection and negative connection.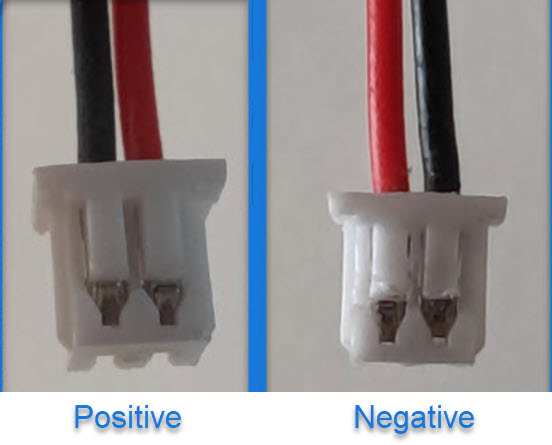 For Lora-related products, e.g. Heltec development boards usually use positive connection, and Adafruit development boards usually use negative connection.
On March 18th, 2023, we used the keyword "JST 1.25mm 2pin 603450" to search on Amazon and AliExpress, according to the search results, 100% of AliExpress batteries used negative connection. The market is changing all the time, this search result only represents the situation of March 18th, 2023.
While more than half of the batteries found on Amazon had a positive connection, many of these batteries received negative reviews as they were not compatible with Adafruit development boards. A Youtube tutorial demonstrates that it is easy to change the polarity of the battery, but since many development boards lack reverse battery protection, users unintentionally damaged their development boards.
As it becomes increasingly difficult for users to replace batteries in electronic products, a significant portion of lithium polymer batteries in the retail market will be sold to development board users. Based on Adafruit's influence in the development board field, we believe that eventually most lithium polymer batteries will be compatible with Adafruit products (negative connection).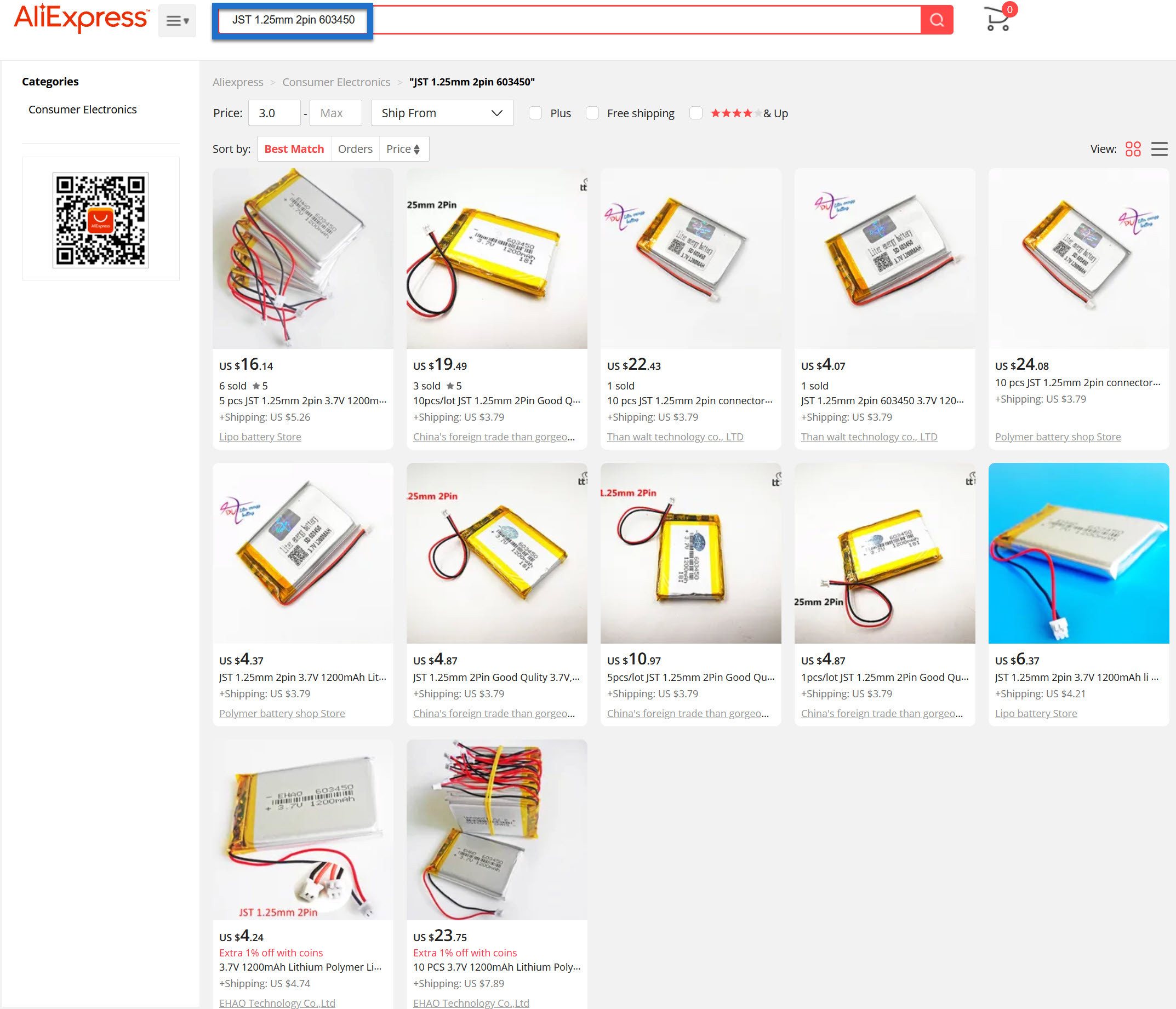 Nano G1 Explorer has reverse battery protection, a battery with wrong polarity will not damage the device.
The battery connector on Hardware Version 22 Jan 2023 uses positive connection, while Hardware Version 06 Mar 2023 or newer uses negative connection, which is compatible with Adafruit products. All orders after 18 Mar 2023 will be shipped with Hardware Version 06 Mar 2023 or newer.